Preventing back pain through exercise
In 2022, we partnered with Pro Sport Rehab & Fitness's Corey Young to share more about the world of physiotherapy and all the work your physiotherapist can do to improve your overall health. Click here to meet Corey.
Do you suffer from back pain? Learn what might be causing you pain, and how to prevent it through exercise!
Unfortunately, back pain is very common in today's society. It is one of the major causes of lost time at work, and the reason for many visits to Doctors, Chiropractors, Massage Therapists, Acupuncturists and Physical Therapists. One of the best tools to recover and prevent future back pain episodes is to increase your core muscular endurance in conjunction with treatments from a trusted practitioner.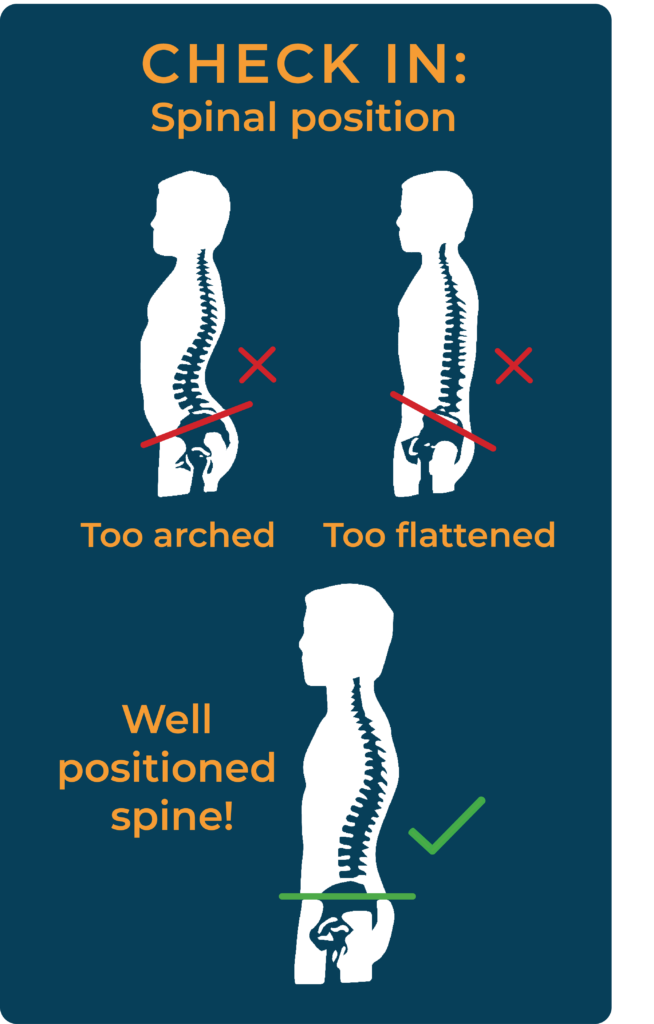 Although back pain can come from a single traumatic episode, it is more often a result of repetitive wear and tear that is aggravated by poor posture, poor lifting techniques, and poor muscular endurance of the core musculature. It is therefore important to pay attention to your posture, follow proper lifting guidelines, and work on your core muscles.
The core musculature is the groups of muscles that form a cylinder around the abdomen. This includes the abdominal muscles in the front, the oblique muscles along the sides and the lumbar paraspinal muscles along the spine, and the pelvic floor muscles. The purpose of these core muscles is to maintain the spine, and its joints in the optimal lumbar neutral posture while performing any activity. The more endurance these muscles have, the longer the spine can maintain this posture and reduce the risk of injuries. To train endurance is different than training strength. Think of the training needed to run a marathon, versus the training for a 100 metre race – it is vastly different! For muscular endurance, one must perform prolonged sets and repetitions and do the exercises daily.
The illustrations below show different positions of the spine, and the optimal spinal position, called a neutral spine. This is the natural curve of the lumbar spine when standing. Training your core muscles through exercise can help you to maintain a neutral spine – and reduce and prevent back pain.
Want more?
Click here for three daily exercises to help you take care of your spinal health!
Meet Corey Young, B.Sc.P.T.,B.Sc.P.E., CAT, AFCI
About Corey | Corey graduated from the University of Saskatchewan in 1995 from the school of Physical Therapy.  After working with the Prince Albert Raiders for 3 seasons Corey was one of the founding members of Pro Sport Rehab and Fitness in Saskatoon in 1998 and continues to work there today.  Since graduating, he has gone on to achieve certificates in Athletic Therapy, Acupuncture and Trigger Point Dry Needling.  Corey has always had a passion for working in sports and with athletes.  Some of the highlights he has experienced is being a part of the 1991 National champion Hilltop football team, the 1992 Saskatoon Slam basketball team league champions, Gold medal 1998 Team Saskatchewan under 17 hockey team, Gold medal 1998 Under 18 team Canada hockey team, Bronze medal 2000 team Canada World Junior hockey team and being inducted into the Saskatchewan Sports Hall of Fame in 2005.

About Pro Sport Rehab and Fitness | Pro Sport Rehab and Fitness is a multidisciplinary rehabilitation clinic located in Saskatoon's north end, with a second location in Warman.  Pro Sport Rehab applies a sport rehab approach to all injuries.  Our disciplines include Physical therapy, Athletic Therapy, Chiropractic Care, and Massage Therapy.  We also have therapists trained in acupuncture, extra corporeal shockwave therapy and pelvic floor therapy.  Orthopedic braces are also available.