Where can I find my bank account information?
If there is a small, green 'Active' tag beside the Direct Deposit option within your member portal, your banking information is already active and does not need to be added. You only need to fill this information out if your banking information has changed.
If you have not yet signed up for direct deposit, please follow these steps:
All of the required bank account information can be found on a cheque or through your online banking account.
On a Cheque:
The sample cheque below shows where you can locate all of the required banking details.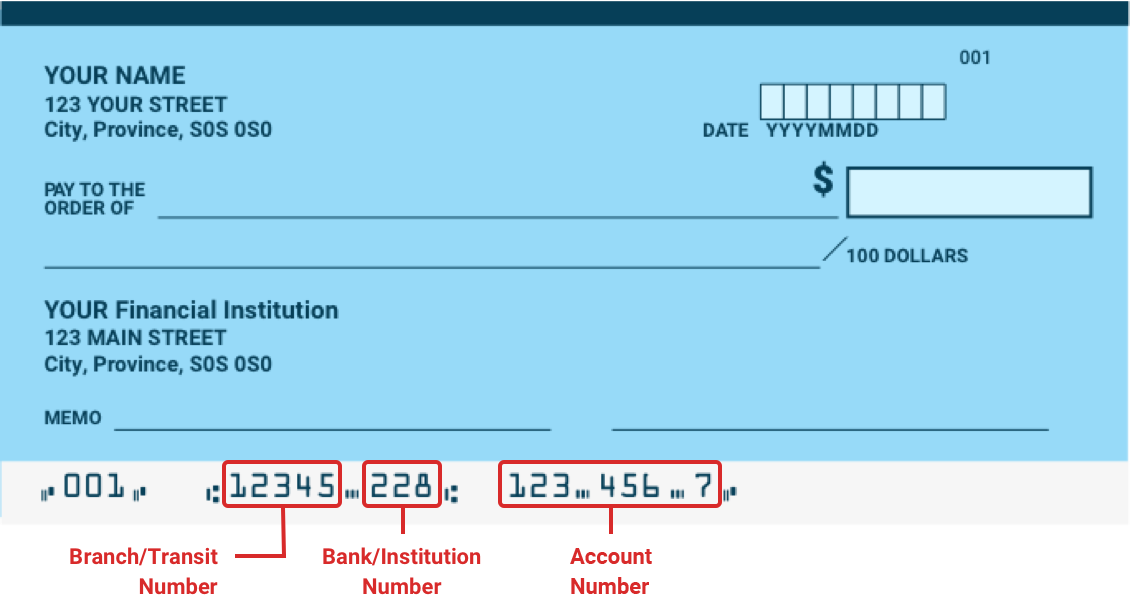 Through Your Online Banking Account:
Login to your online banking account and select the account you'd like to use for your monthly premium payments. From there you will be able to view or print a pre-authorized payment form that will include all your necessary banking details.